Bird watching is a recreational past-time for some and a serious hobby for others. Along with hosting some of these nature enthusiasts, Pakistan also has the perfect locations for their activities. While there are a number of sites perfect for bird-watching both resident and migratory species, some of the more prominent sites are:
1. Kinjhar Lake Wildlife Sanctuary
Situated in Thatta District, Sindh.
2. Kirthar National Park
Situated in the Kirthar range mountains in Karachi and Jamshoro District in Sindh.
3. Haleji Lake Wildlife Sanctuary
 It is Asia's largest bird sanctuary and located in Thatta District, Sindh.
4. Uchhali Complex
Located in Khushab District, Punjab, and includes three lakes: Khabikki Lake, Uchhali Lake and Jahlar Lake.
5. Chashma Barrage Wildlife Sanctuary
Located in Mianwali District, Punjab.
6. Jiwani Coastal Wetland
Located in Balochistan.
7. Margalla Hills National Park
 Located at the foothills of the Himalayas in Islamabad.
8. Rawal Lake
Located within a section of the Margalla Hills National Park.
9. Cholistan Wildlife Sanctuary
Located in Punjab.
10. Tanda Dam Wildlife Reserve
Located in Kohat district, KPK.
11. Hadero Lake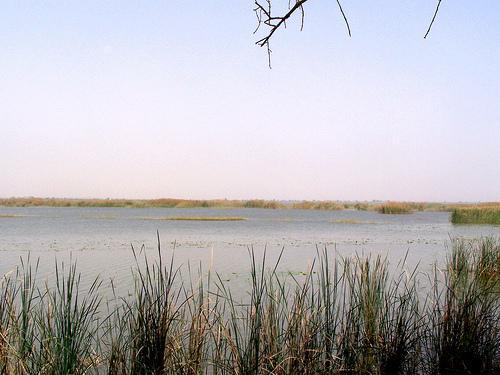 Located in Thatta District, Sindh.
12. Hingol National Park
It is the largest National Park in Pakistan and located in Balochistan.
13. Deosai National Park
Located in Skardu district, Gilgit-Baltistan.